Originally developed by the U.S. Army Research Laboratory, the FAST cut ballistic helmet is 25% lighter than standard combat helmets due to their use of ultra-high-molecular-weight polyethylene fibers (UHMWPE) and the above the ear cut. They were also specifically designed to be used with tactical and communications protective system (TCAPS) devices. These ballistic helmets are very popular with special forces teams wanting an alternative and more comfortable design as well as private security forces and law enforcement.
Cammo Patterns and Colors Available
FAST Ballistic Helmets
Our ballistic helmets are NIJ Level IIIA rated to protect against small arms fire up to and including including .357 and .44 Magnum. Made from a unique blend of para aramid fibers and plastics these are some of the lightest ballistic helmets available. They are also very durable and can withstand extreme weather, drops, scratches, and other everyday abuse.
Our FAST ballistic helmets come in an array of solid colors as well as several camouflage patterns. Since the FAST cut ballistic helmet has been around for approximately 15 years there are also a large amount of upgrades available for NVG shrouds, chin straps and retention systems, internal pads, velcro patterns, mounts for strobes, lights, comms, cameras, counterweights, helmet covers, and more to customize your helmet exactly how you like it. The accessories market is also still growing with more new products being introduced regularly.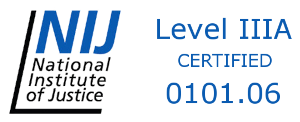 Tested to protect against the following rounds:
38 Special
9mm
.45 ACP
.44 Mag
All of our Standard Ballistic Helmets (SBH) include/feature the following:
| | GN-SBH-E | GN-SBH-S | |
| --- | --- | --- | --- |
| | | | Standard MARSOC / WARCOM 3-hole pattern |
| | | | MARSOC / WARCOM Compatible NVG Shroud to mount camera, lights, Night Vision Goggless and more |
| | | | Bungee cords to reduce or eliminate night vision mount device rattle |
| | | | Velcro to attach morale / identification patches, strobes, NVG counterweights, and more. |
| | | | GN-DRS-1, 1st Generation Basic Dial Retention System for a better fit than standard H or X harnesses |
| | | | GN-DRS-3, 3rd Generation Enhanced Dial Retention System for a better, faster, more comfortable fit |
| | | | Side rails to mount gas masks, face shields, comms, lights, cameras, and more. |
| | | | Removable / replaceable open-cell soft foam pads assist with impact absorbtion |
| | | | Removable / replaceable closed-cell foam pads for improved comfort, fit, durability, and impact protection |
Example Accessories and Configurations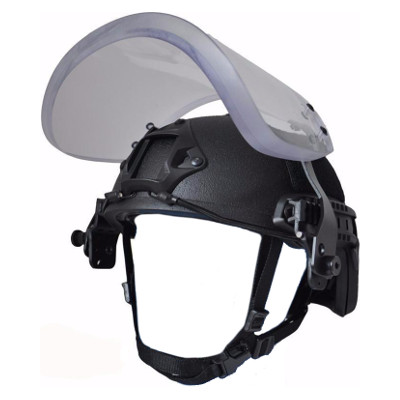 Face Shields
Headset Adapters
Face Masks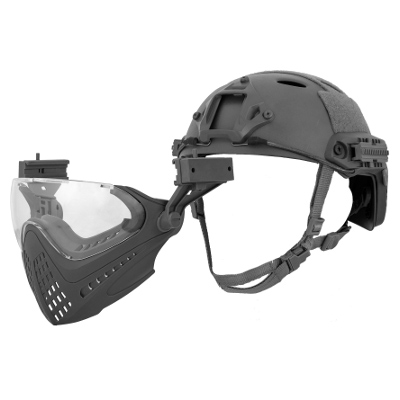 Face Masks
Flashlights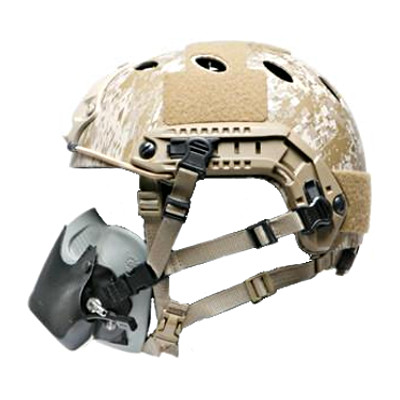 Gas Masks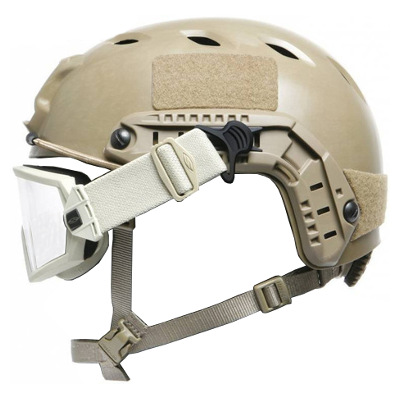 Goggle Clips
Cameras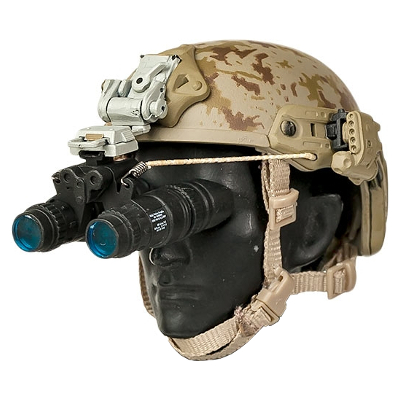 Night Vision Goggles
Side Chops